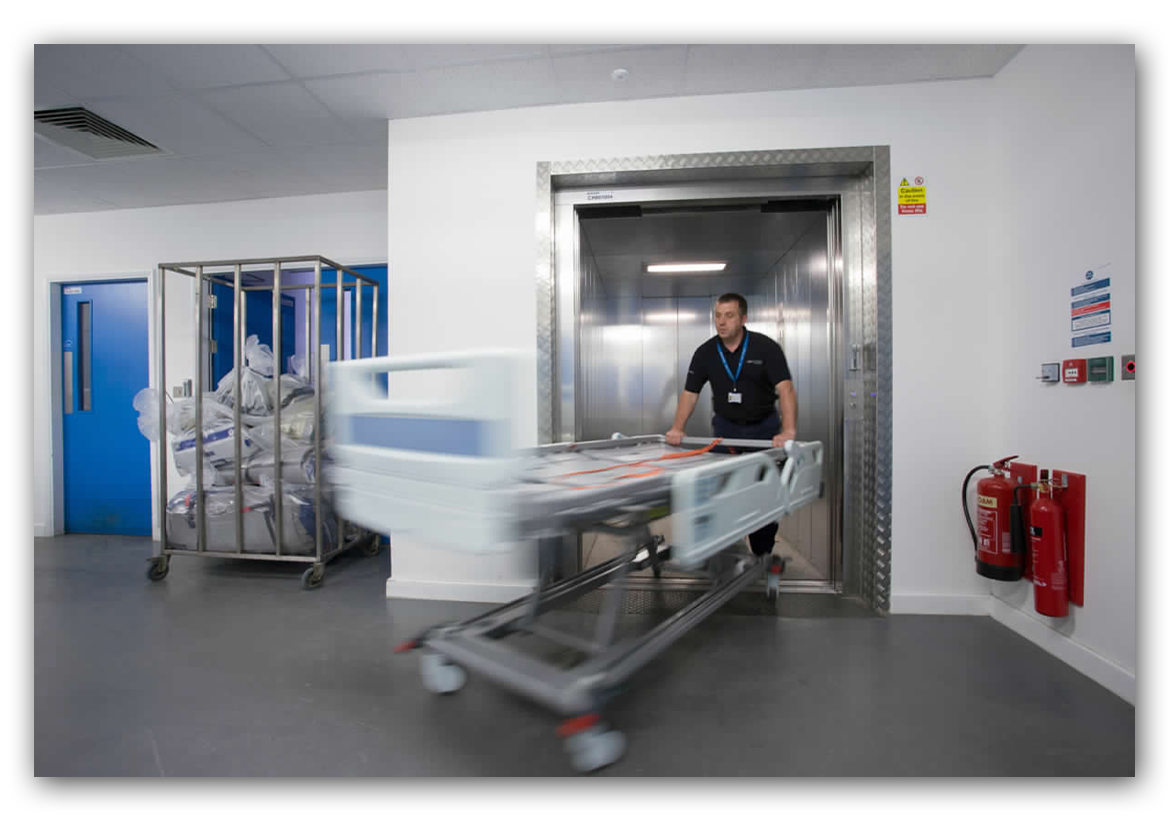 From our platform and passenger lifts providing access in health centres to our huge bed lifts in leading hospitals, we are helping to make significant improvements to access across the Egypt's health service. We understand the demands of health managers and how vital efficiently operating lifts are to their day to day processes.
Behind the scene of many health buildings are the vital services of cleaning and catering – where our hospital lifts provide reliable support to all personnel. suitable for heavy duty and with specialist requirements, including fire-fighting, evacuation and call priority.
Our engineers have completed demanding and extensive lift refurbishments in sensitive surroundings for Hospital Trusts, always ensuring their work causes minimum disruption and ultimately improves facilities for staff, patients and visitors.
Our platform and passenger lifts help to make life easier and more comfortable for staff and residents in private care homes and hospices. Our lift refurbishments and bed lifts can provide critical and discreet transport when required. We work sensitively to ensure our lifts are a safe and useful addition to any health facility.
All our lift products are supported with local service, nationwide, 24/7, 365 days a year. We know our products are vital to our customers and aim to limit downtime of equipment as much as possible.